Dental Hygiene and Oral Care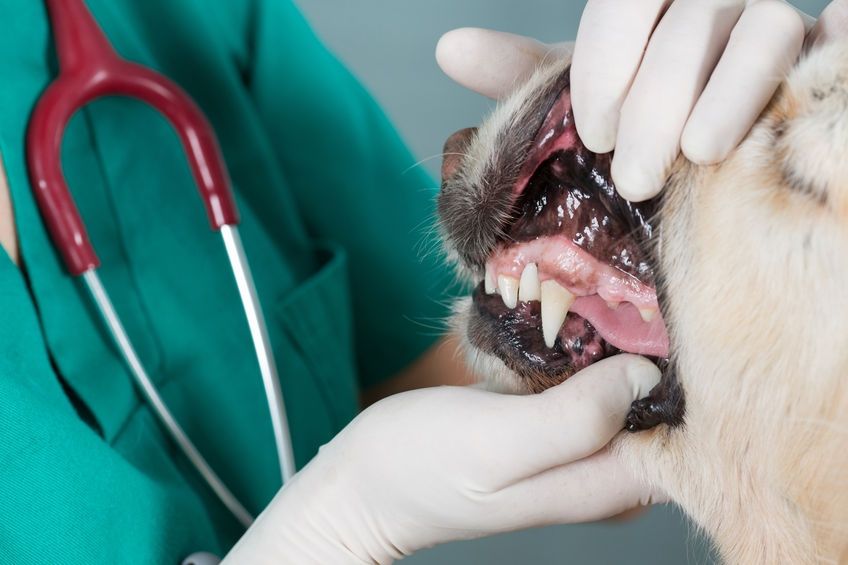 When we think about our pets health all too often we forget about a vital part of their well-being, their dental care. As a species that are routinely taught to brush our own teeth twice a day, we really ought to make more effort to ensure that our pets teeth are as healthy as our own. One of the primary causes of these problems is gum disease, which sees bacteria-harboring plaque and tartar accumulating on your pets teeth. This can in turn infect the gum tissue, causing pain and potential tooth loss. The bacteria can also enter the blood stream and cause damage to their internal organs, which untreated can lead to organ failure and eventually death.
Don't ignore your pets bad breath! Dental hygiene is often the cause of stinky breath, and it may indicate other important problems with your pets health. We understand how easy it is to miss - many of the problems that stem from poor hygiene occur where you can't see them, below your pets gum line. The first line of defense is always home care. But while some animals (especially dogs) tolerate their owners handling their mouths and brushing their teeth, most (especially cats) will struggle or act out. That can always make oral care difficult at best, and ineffective at worst. The best way to ensure your pets oral health is to have regular cleanings at our office. Discuss how often you ought to come in as well as a home hygiene regimen with your vet. This will also prevent dental issues from progressing to larger (and potentially deadly) internal issues, such as dysfunction or disease in the heart, kidneys, liver, or lungs.
In the wild, hiding pain, illness, or other weaknesses are survival instincts; many times your pet will have the same instincts, even in the safety and comfort of your loving home, so always keep an eye on your pets eating habits and behaviors. Recognizing the difference between normal changes in mood and red flags can be difficult sometimes. What you interpret as a persistent grumpiness may actually be a sign that your pet is in pain. New irritability, shying away from being touched (especially on the face and around the mouth or throat), sluggishness, loss of appetite or difficulty eating, and lethargy are all behavioral signs which may indicate illness.
If you note any of the following physical changes, contact your vet immediately:
Red and swollen gums
Bleeding gums, especially when eating or when having teeth brushed
Swelling around the mouth
Oral abscesses
Abnormal chewing
Loose or missing teeth
Discolored teeth
Crusted build up at the edge of the gums
Persistent bad breath
Excessive drooling
Weight loss
Remember, preventing oral infections and disease will help your pet live a longer, healthier life. Furthermore, caring for your pet with regular cleanings now, will save you money later.
Cats
Research has shown that dental disease is the primary health concern for cats, with around 70% of felines aged over 3 experiencing some form of dental problem. Between 4 and 6 months of age kittens lose their baby teeth and develop their permanent ones. Once the permanent ones are present your cat should have approximately 30 teeth.
Dogs
Doggy dental care is also extremely important. Most adult dogs will have 42 teeth by the time they are 7 or 8 months old but many show signs of gum disease by the time they are 4 years old due to a lack of proper cleaning.


We Happily Serve:
Dogs and Cats